PICTURES BOOK PRESENTATION CDMX
Thursday August 5th, 2021 8:00pm
Ken Miller & Fabiola Menchelli
CASA BOSQUES
Cordoba 25, Colonia Roma CDMX
PICTURES BOOK PRESENTATION CDMX
Thursday August 5th, 2021 8:00pm
Ken Miller & Fabiola Menchelli
CASA BOSQUES
Cordoba 25, Colonia Roma CDMX
Acompáñenos este Jueves 5 de Agosto 2021 a las 8:00pm para la presentación de  PICTURES en Casa Bosques con Ken Miller. Pueden reservar una copia del libro en este link: PICTURES Casa Bosques
CASA BOSQUES
Cordoba 25, Colonia Roma
06700 CDMX
librosyrevistas@casabosques.net
+52 (55) 9627-9987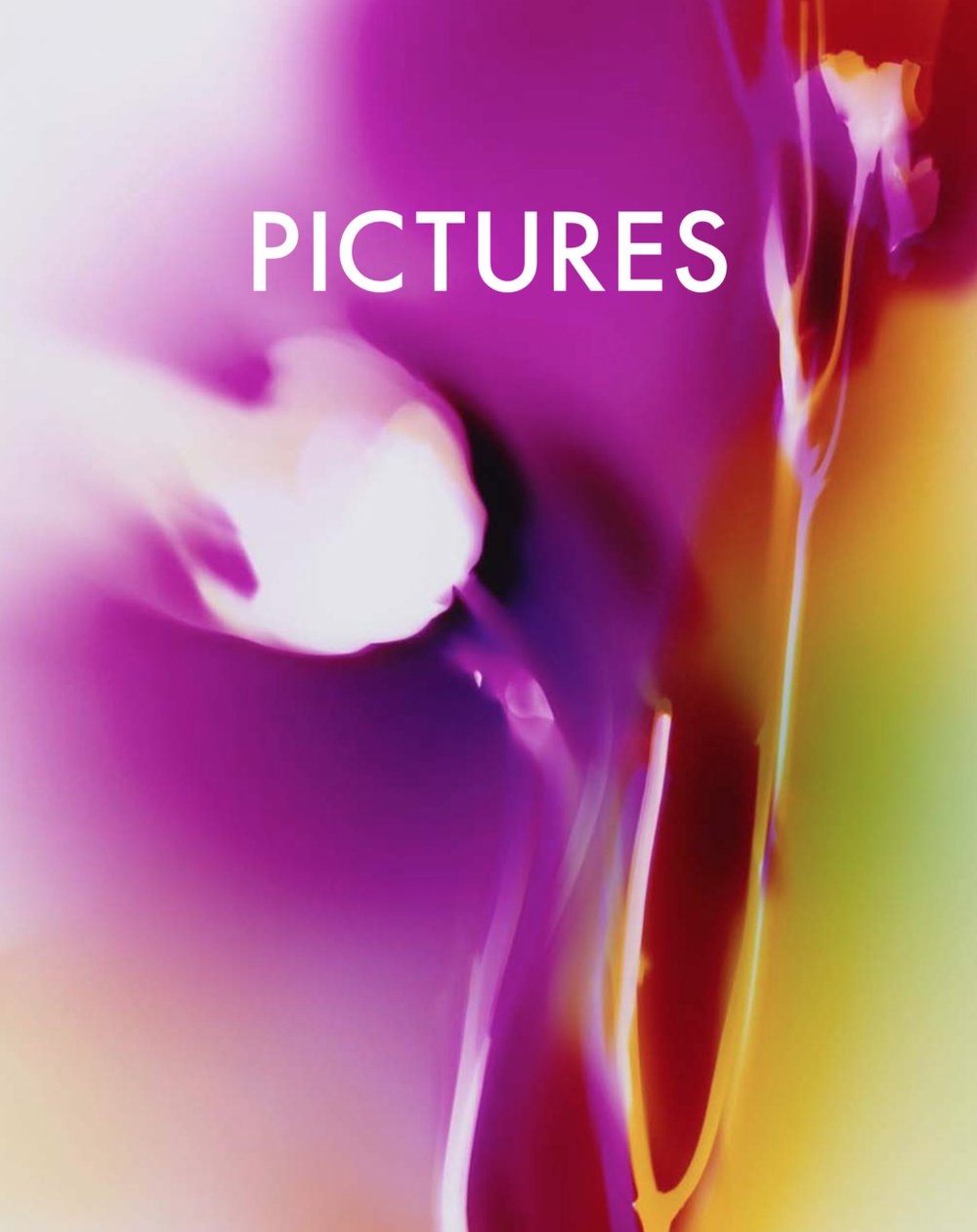 PICTURES
Edited by Ken Miller
Hardcover 224p.
There.
The first book published by There., PICTURES includes 200+ large abstract and non-representational photographs from nearly 50 artists, including the influential Wolfgang Tillmans and Catherine Opie, cult figures Guy Bourdin and Saul Leiter, Icons Hiroshi Sugimoto, Man Ray, and Imogen Cunningham, plus contemporary artists and fashion photographers Harley Weir, Matthew Stone, Tauba Auerbach, David Benjamin Sherry, Sam Falls, Fabiola Menchelli and Lea Colombo.
PICTURES is by Ken Miller, editor, writer, and curator on photography, fashion, and culture. Shoot, opening ceremony, the newsstand that has been presented at the New Museum, Tate Modern, Colette Paris, Parco Tokyo, Ucca Beijing, etc.
PICTURES is not available for purchase on Amazon.
A "Book Of The Year", PICTURES is available from Import Books in the US. , Twelve Books for retail orders In Japan, and Antenne Books for retail orders in Europe and very soon at Casa Bosques in México.