Knowledge takes the form of a moving spiral. Described by Ortega y Gasset the growth of knowledge is the process of digging away at the inwardness of things in the attempt to fulfill the ultimate, hopeless task of bringing it to light. We observe the cosmos and, trying to understand ourselves in its infinite depth, it looks back at us. Brushing its contours, we look for meaning in the dark. Balancing sense and reason, insight comes to us like lightning, in a moment of simultaneous illumination and blindness.
In optics and astronomy, a parallax effect describes an angular deviation of the apparent position of an object, which depends on the location of the observer. In this body of work, the cameraless images begin in the darkroom as photograms, allowing for the contours of objects to be recorded through light on the surface of photosensitive paper. Through additional exposures and solarization, an imagined composition is translated into a layered construction, introducing elements of chance into the image-making process. The scale of the resulting image is amplified, further exaggerating the distance between the object and its representation, simultaneously pushing and pulling our own sense of perception.
We come back to the beginning of the spiral, to the point where knowledge and creation are reflections intertwined. Inwardness as such allows us to confront the impossible depth of objects. It executes itself and arrives as an intimate reflection—an image looking back at us, touching us, facing us with immensity.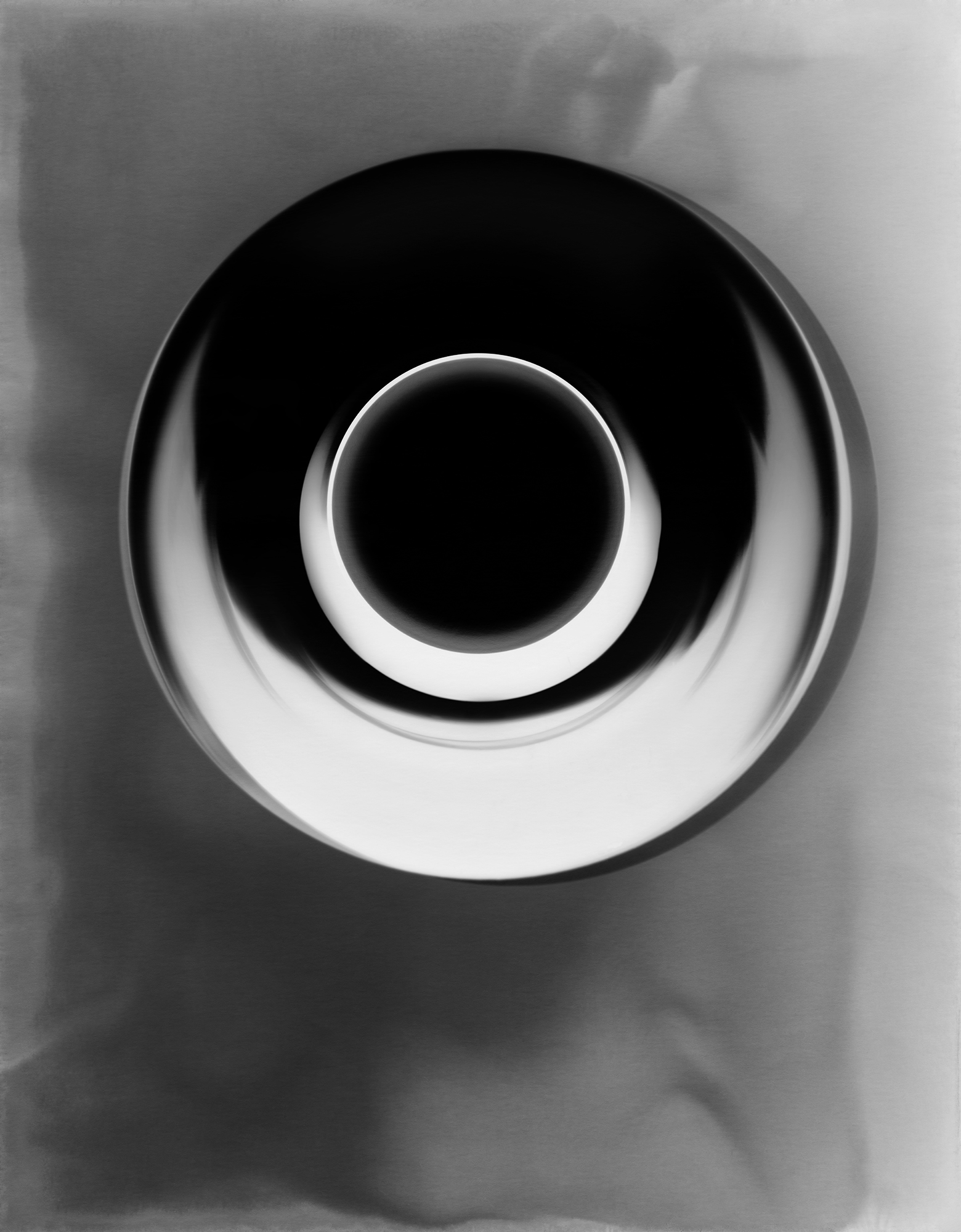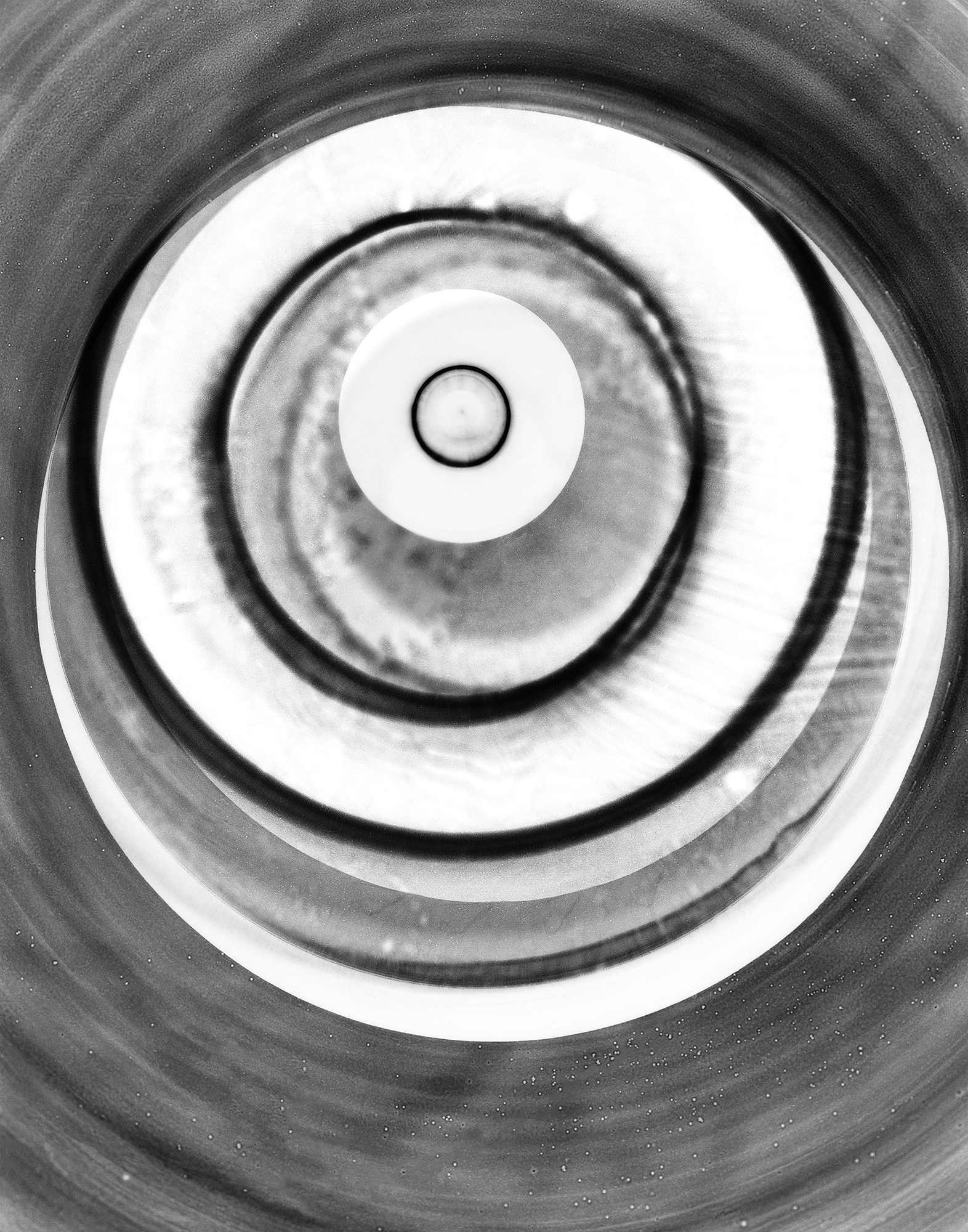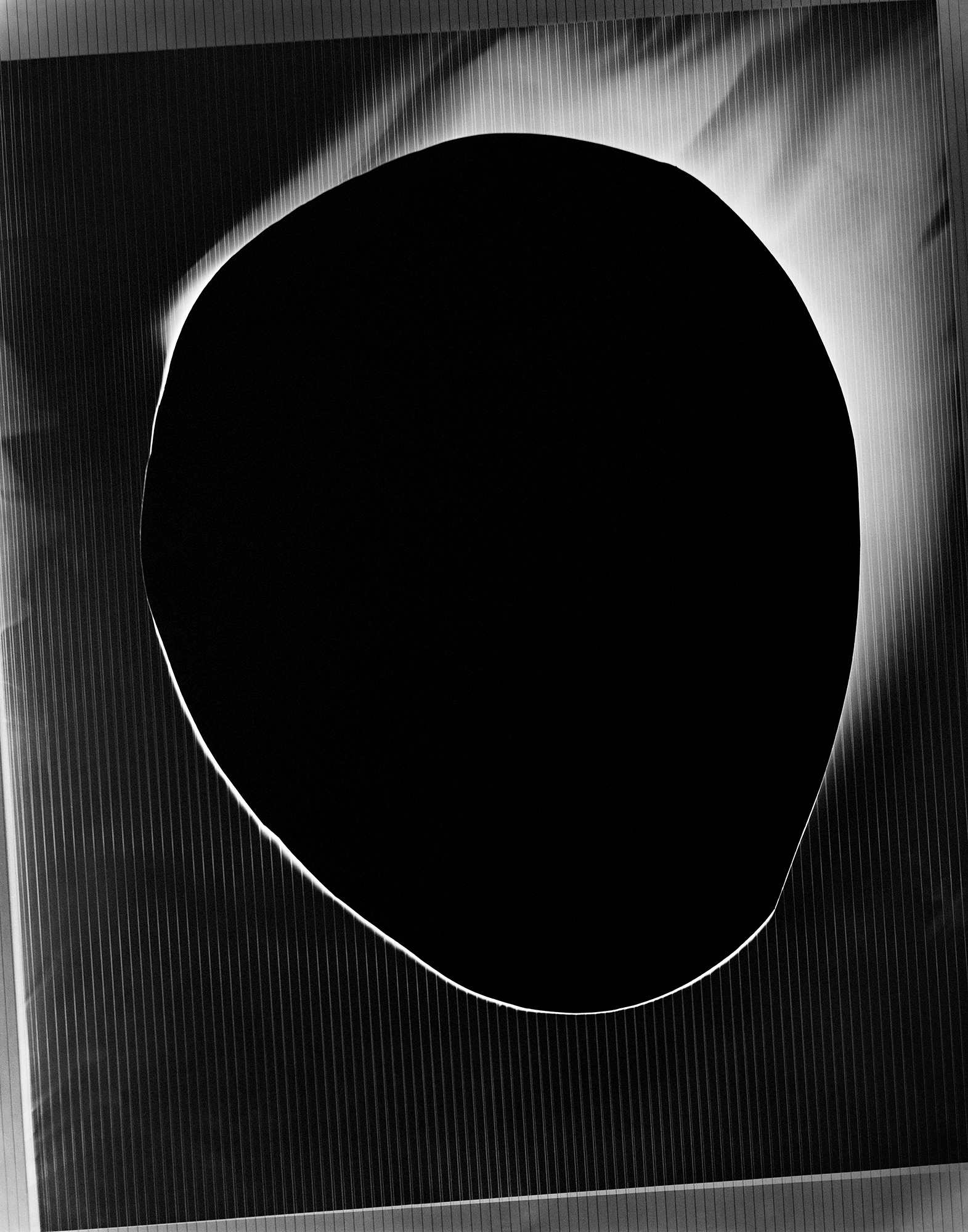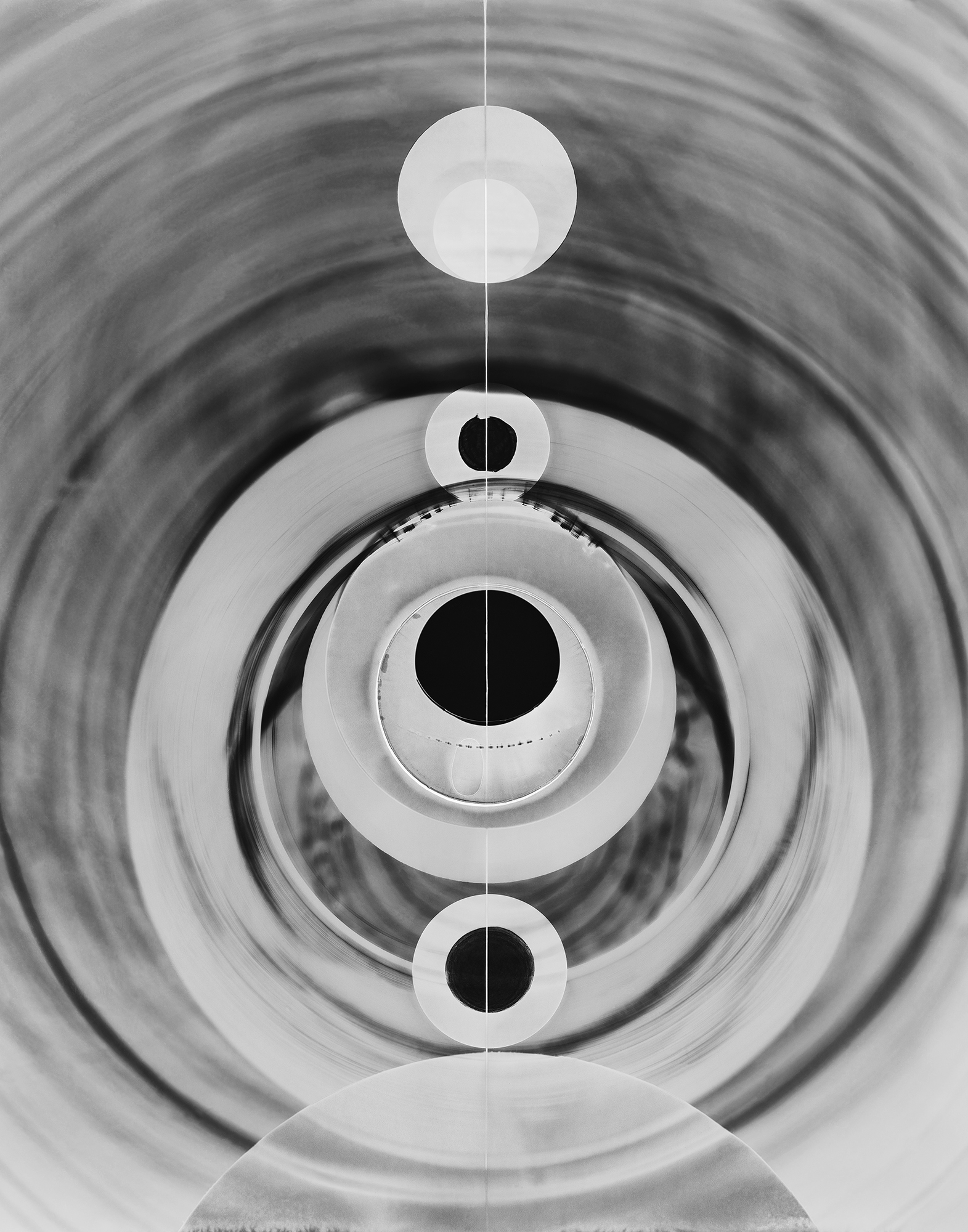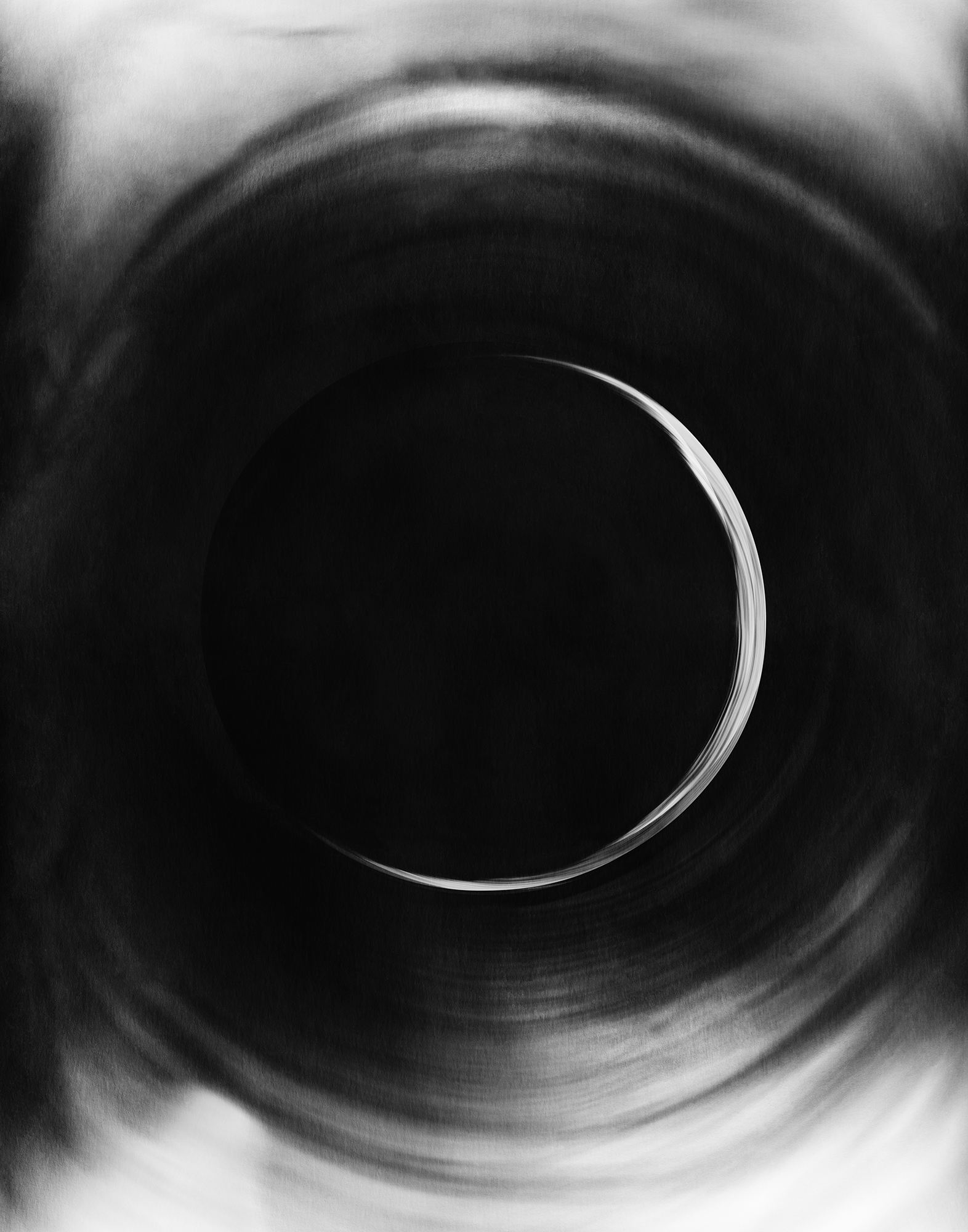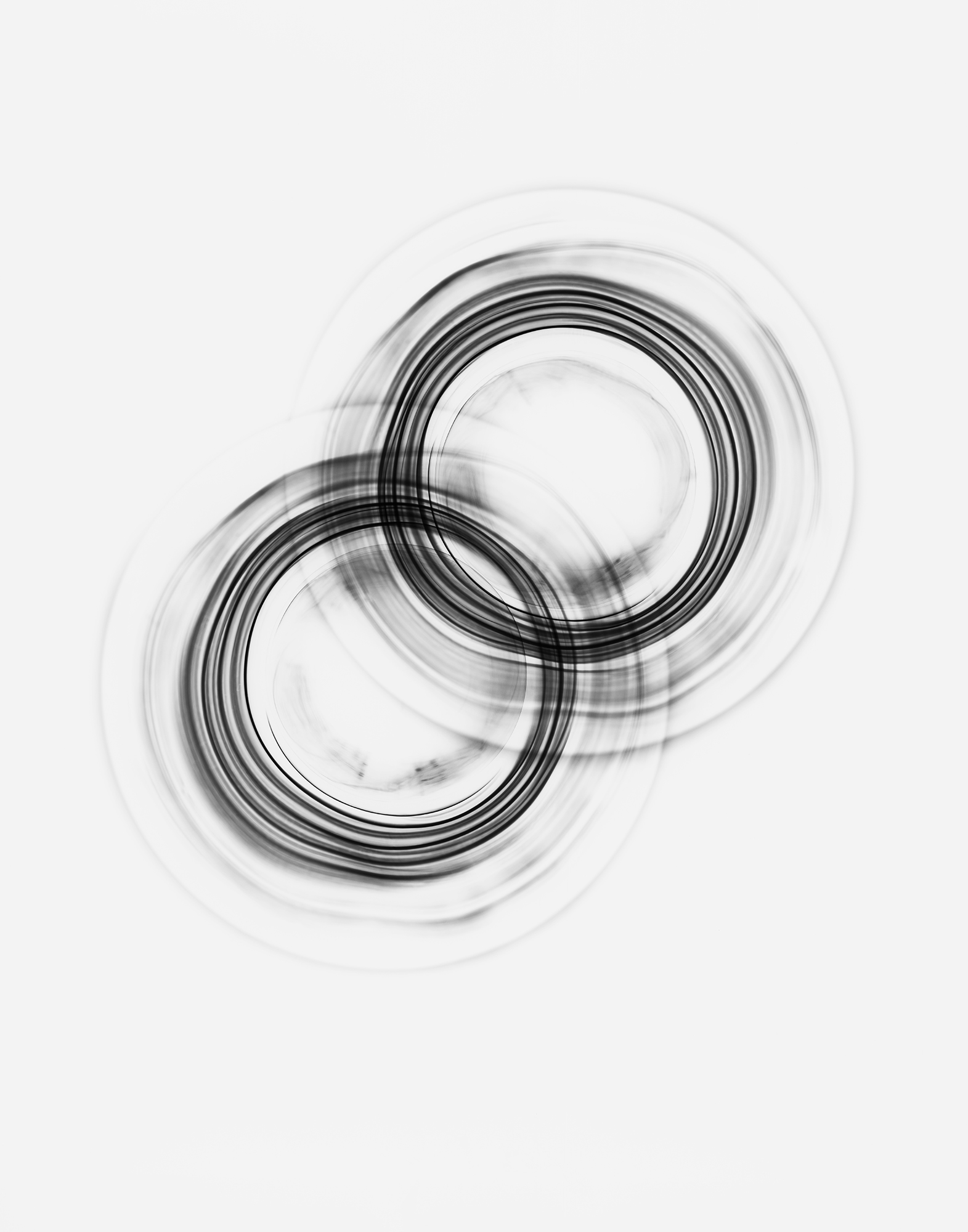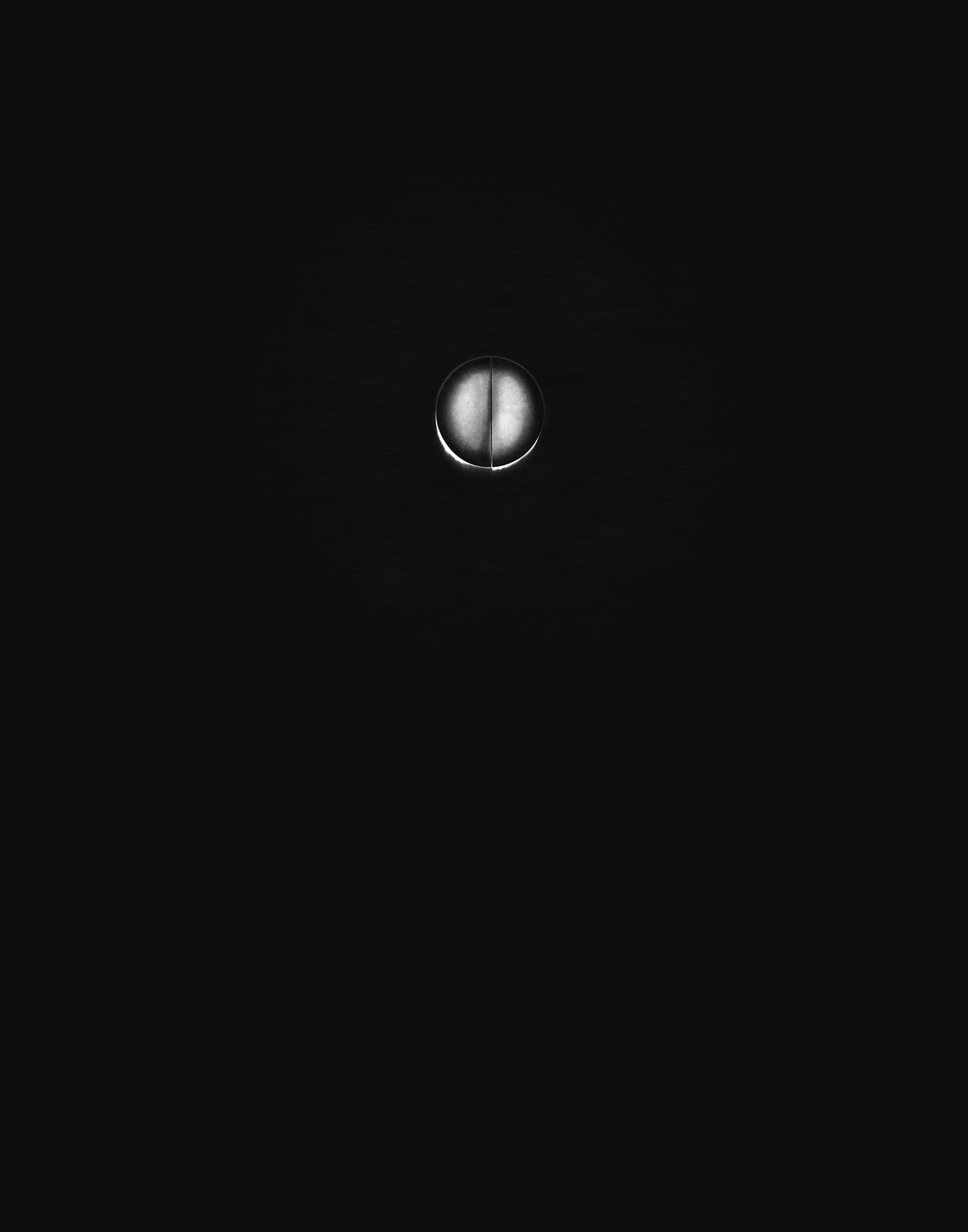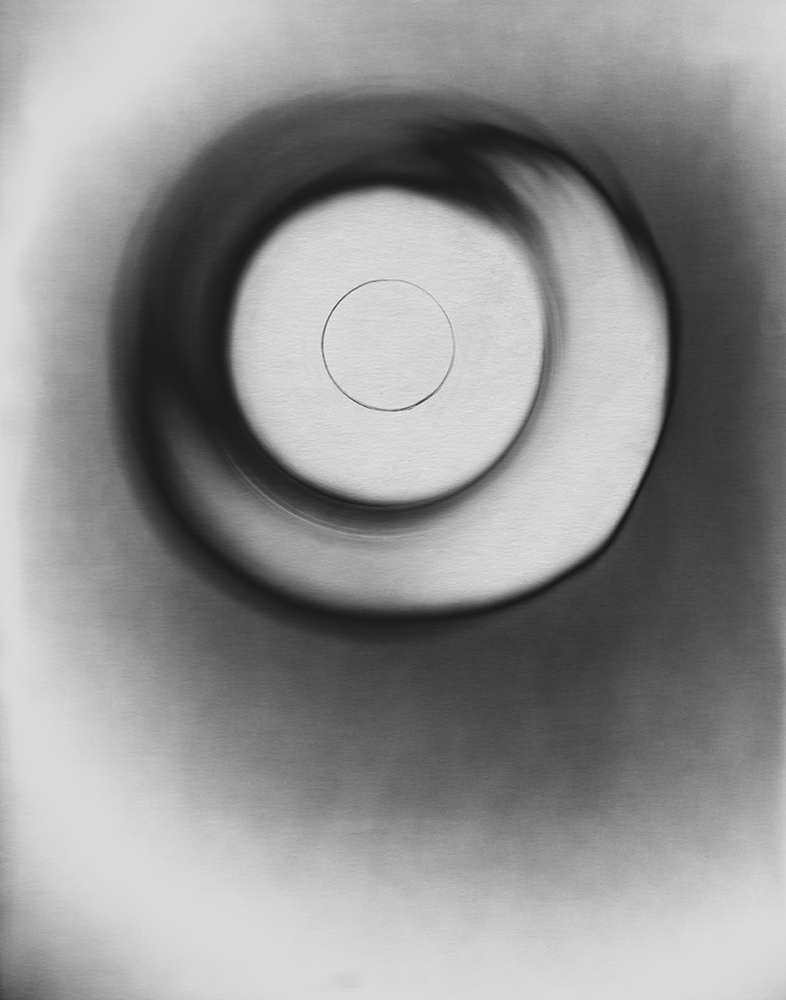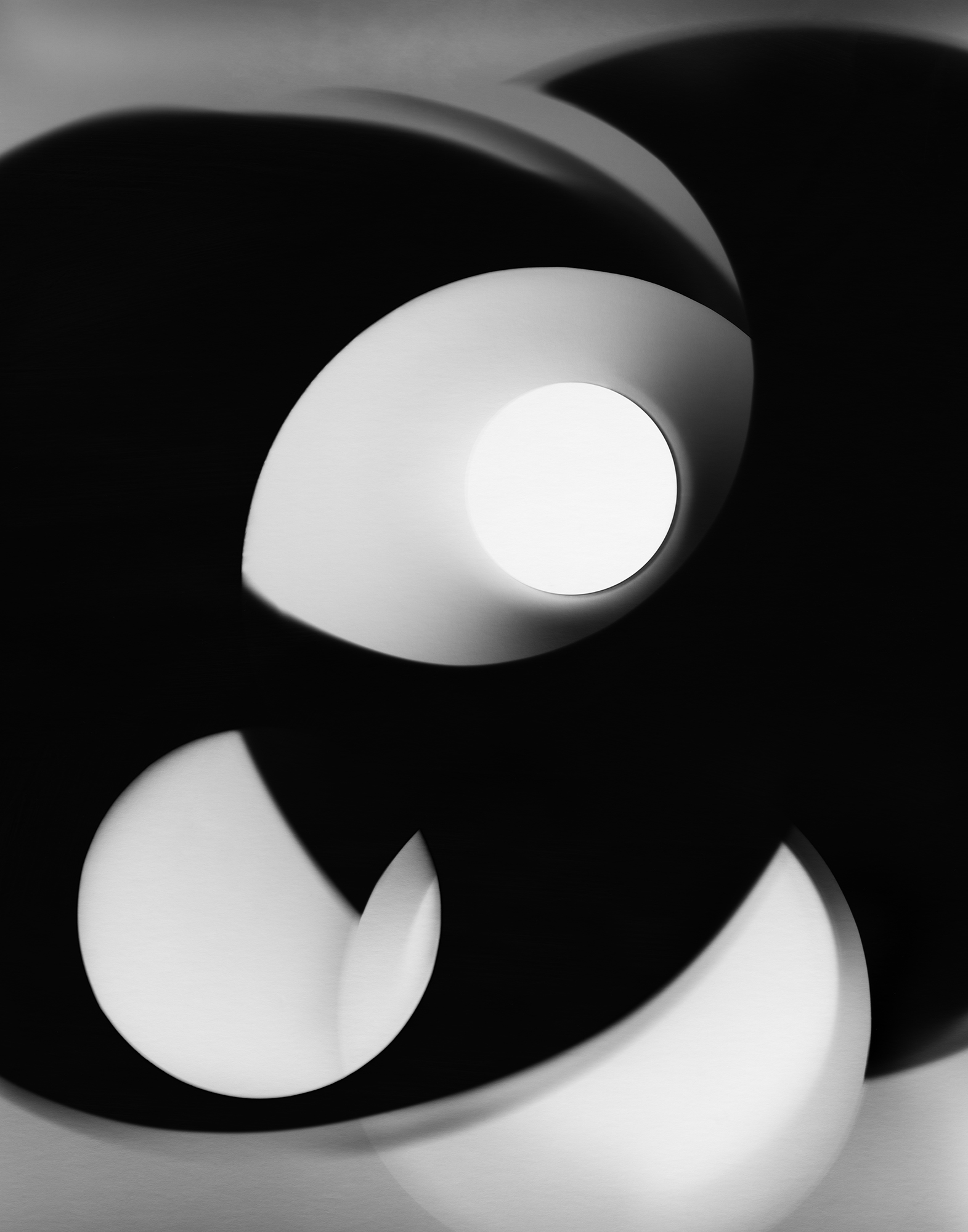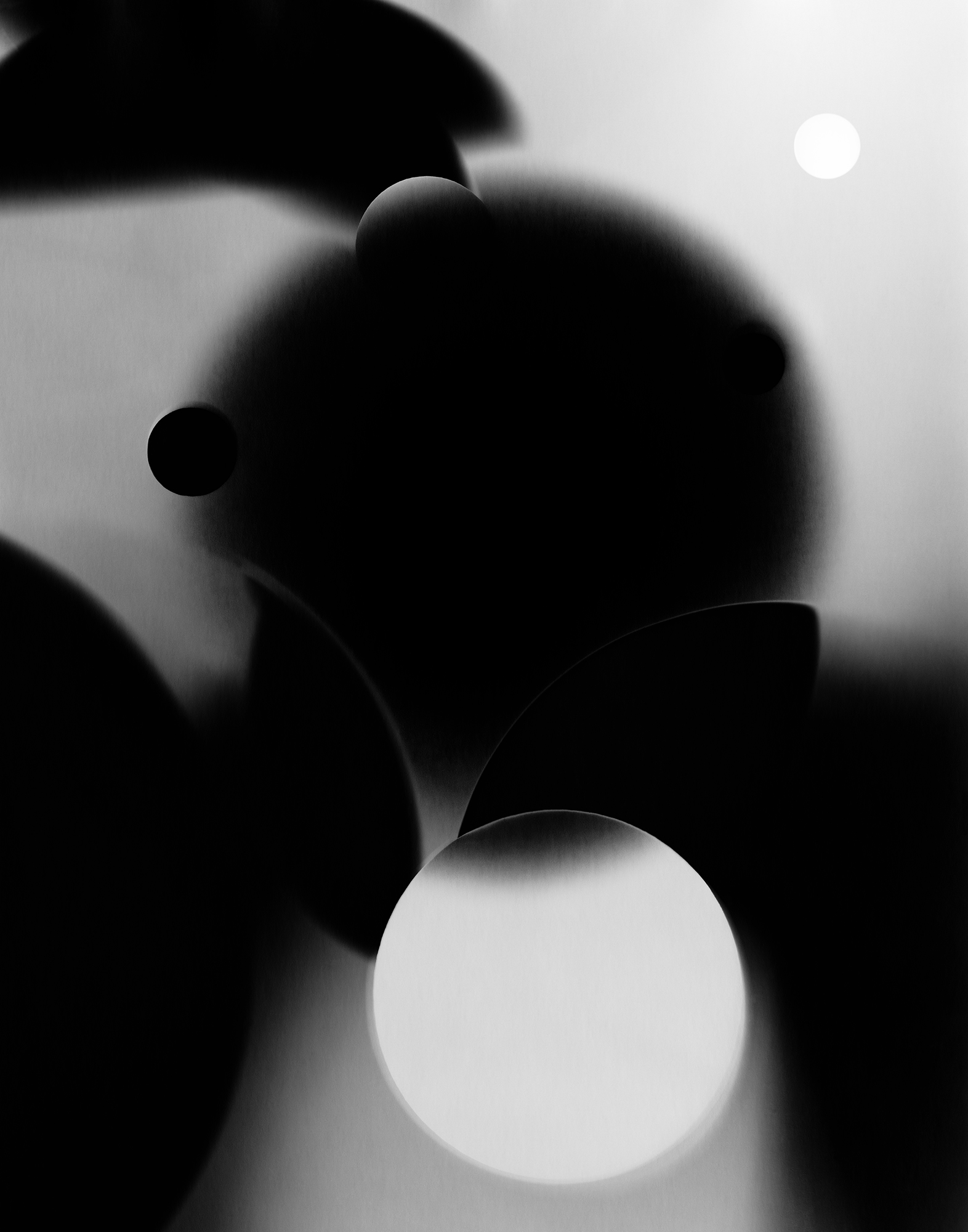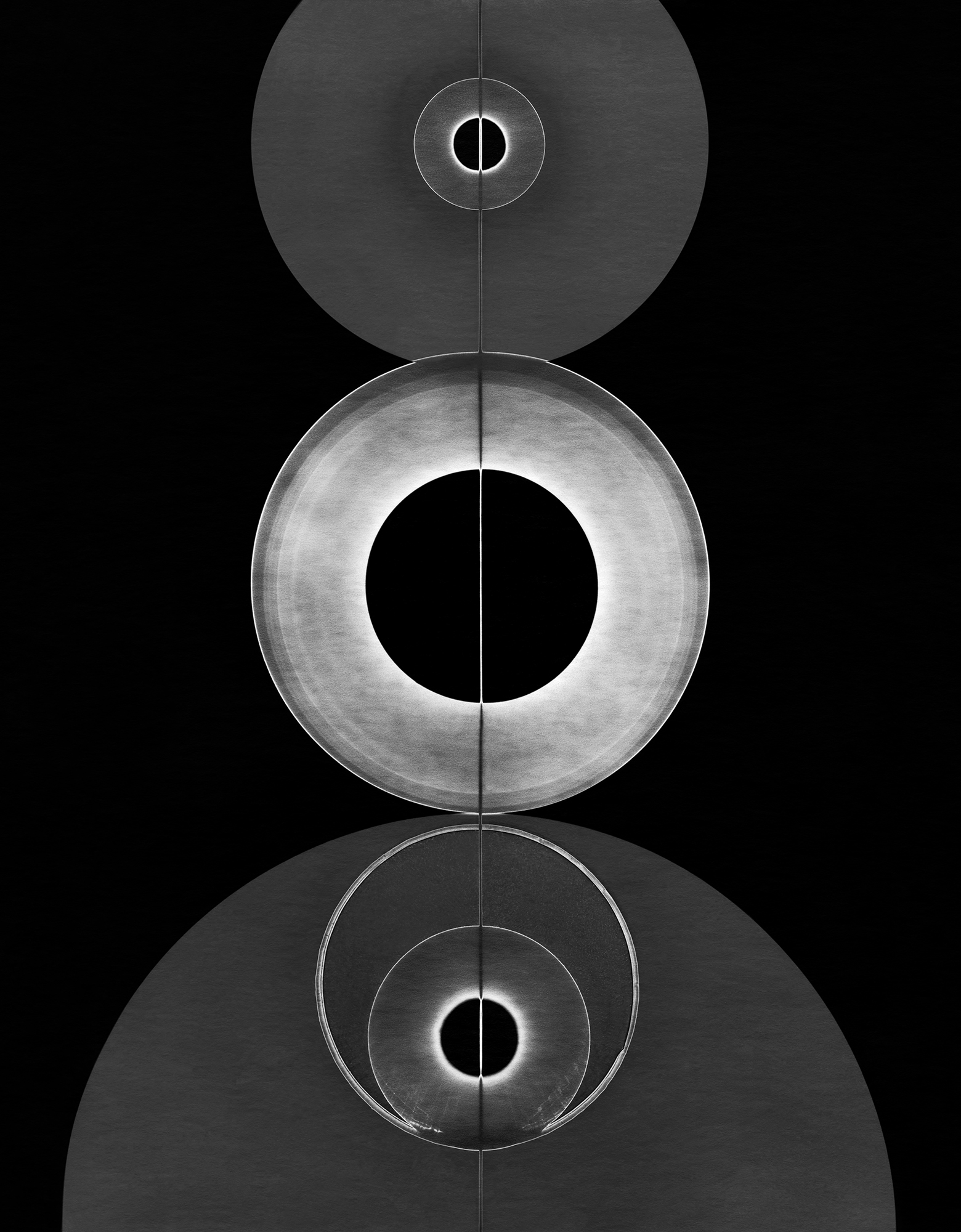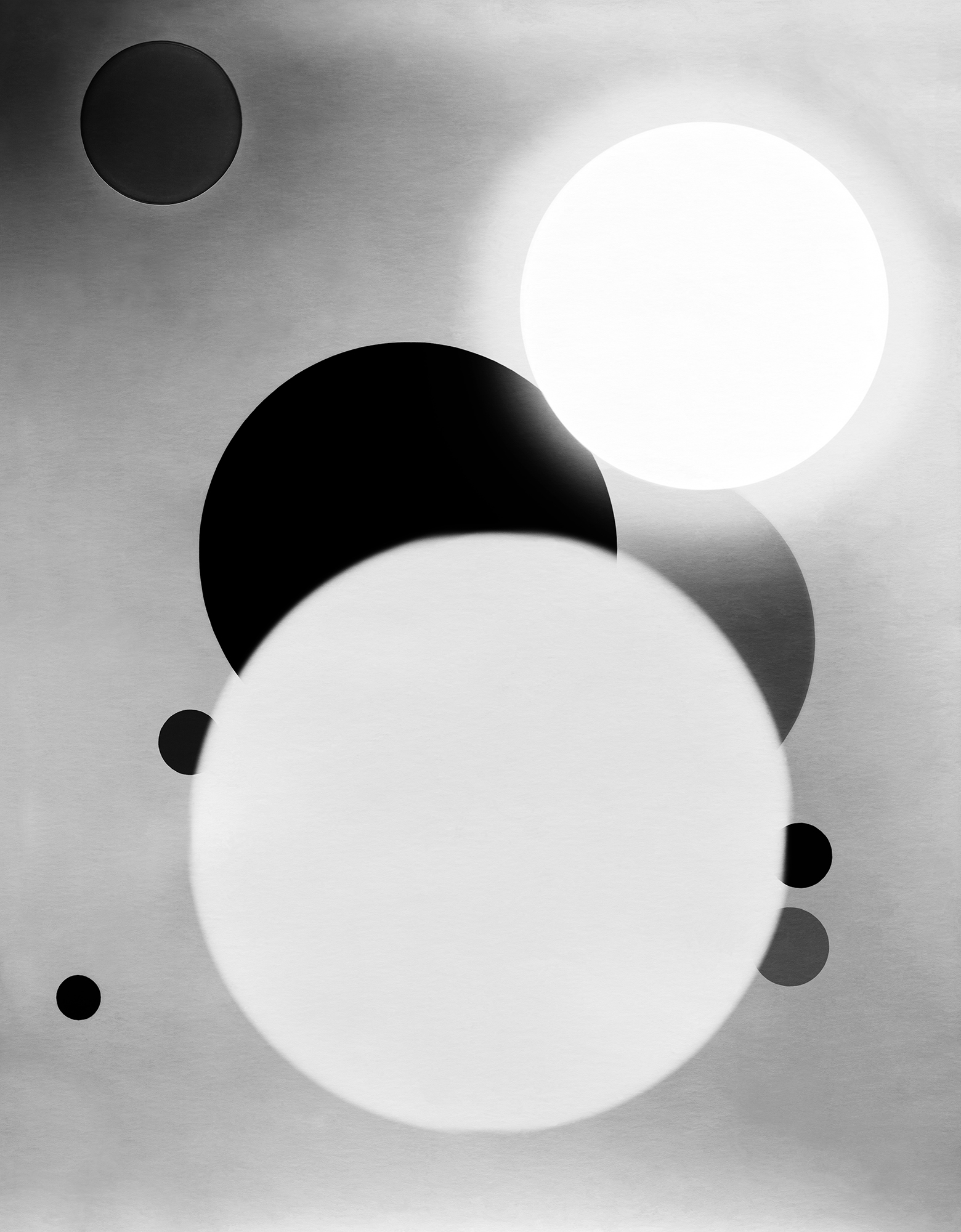 Immensely grateful to everyone that supported me and the creation of this work for the past three years. Thank you to Alex, Laura, and Javier from ProxyCo Gallery. Thank you to FocoLab and to LTI/Lightside for their incredible help in producing this show. Thank you to all the people that helped me in the studio at different points, Emily Kind, M Prull, Paul McAllister, Carla González Vergara, and Darinka Lama. To Priscila Vaneuville, Tere Carter, and my beautiful family, thank you for being there high and low. Special thank you to all the brilliant people that helped me articulate this project, Kevin Sweet, Laura Orozco, Beatriz Díaz, and my students.
This project would not be possible if not for the generous support of the Sistema Nacional de Creadores del Arte from Fondo Nacional para la Cultura y las Artes in México. Thank you.