ProxyCo gallery is pleased to present Parallax, the first individual exhibition in New York City for the Mexico City-based artist Fabiola Menchelli.
In optics and astronomy, parallax describes a shift in the apparent position of an object, which depends on the embodied experience from which the object is observed. The cameraless images in this body of work begin in the darkroom, as light touches the surface of photosensitive paper and trace the contours of a physical object. Harnessing volatile techniques like multiple exposures and solarizations, Menchelli then constructs a macrocosmic image from layers upon layers of microcosmic experimentation. The scale of the resulting image is amplified, further exaggerating the figurative and literal distance between the object and its representation, the image becomes autonomous simultaneously pushing and pulling our own sense of perception.
Through an elegant balancing of sense and reason, touch, and recognition, Menchelli presents us with interior and exterior horizons of remarkable depth. The artworks in the exhibition arrive as an intimate reflection: an image looking back at us, touching us, facing us with immensity.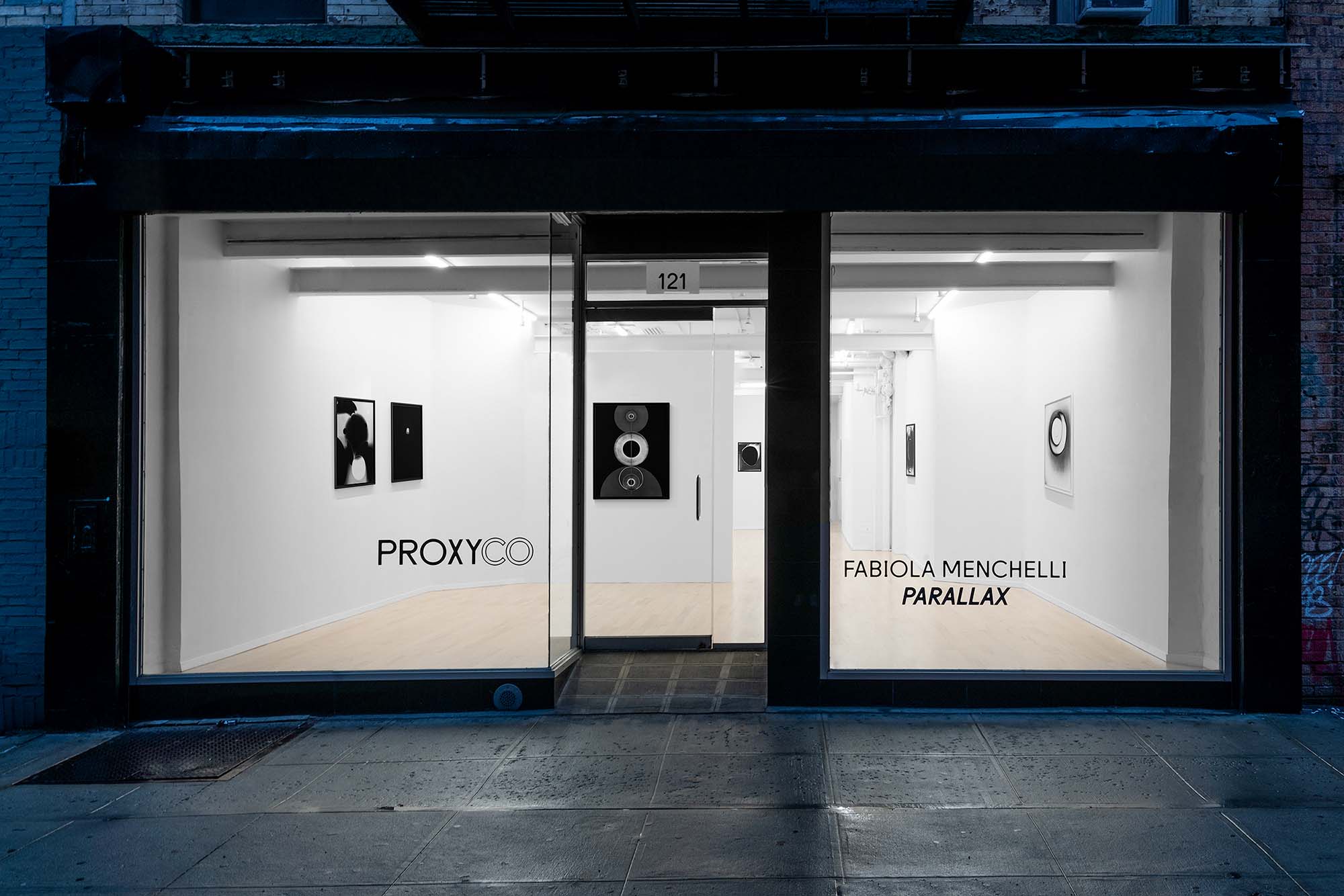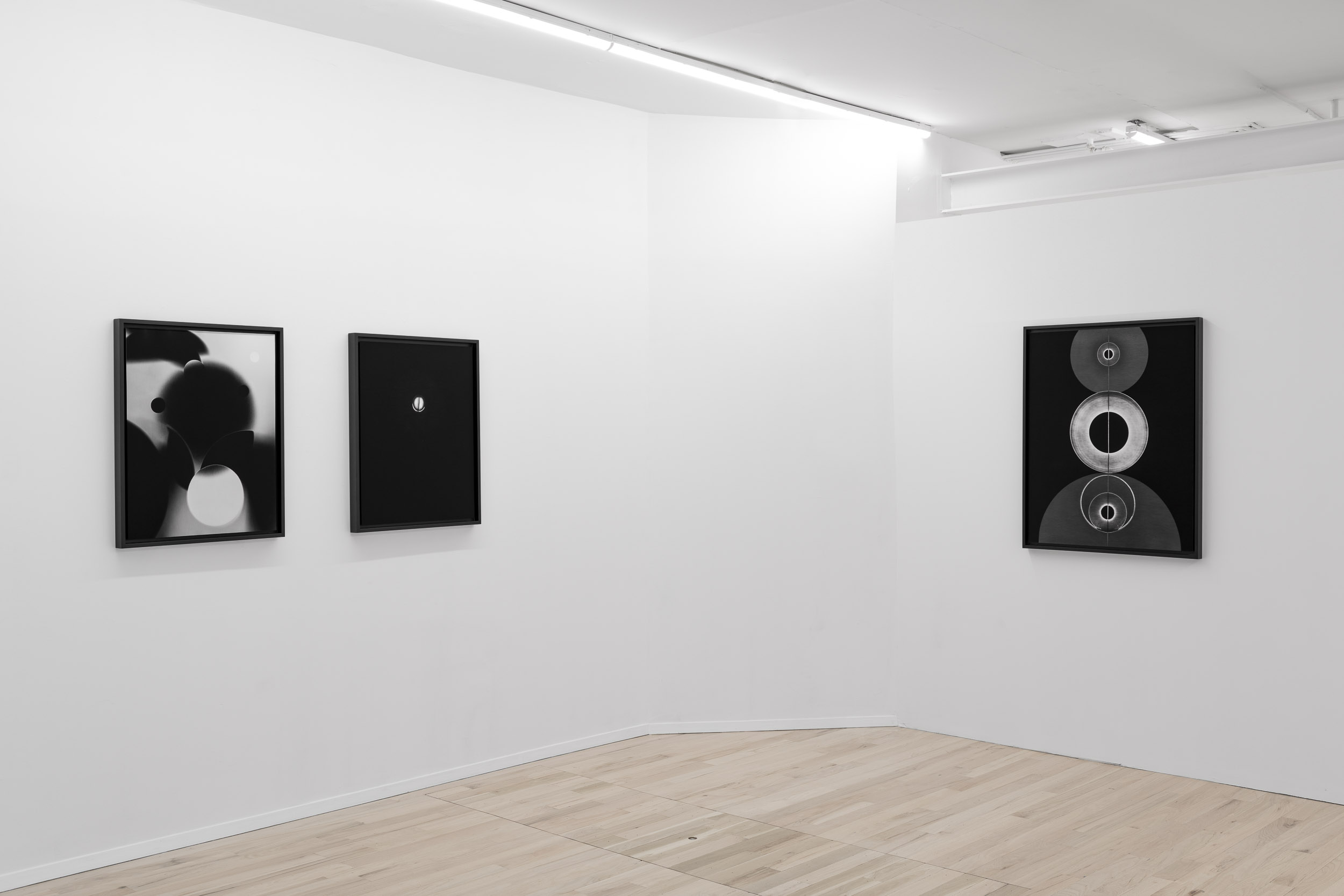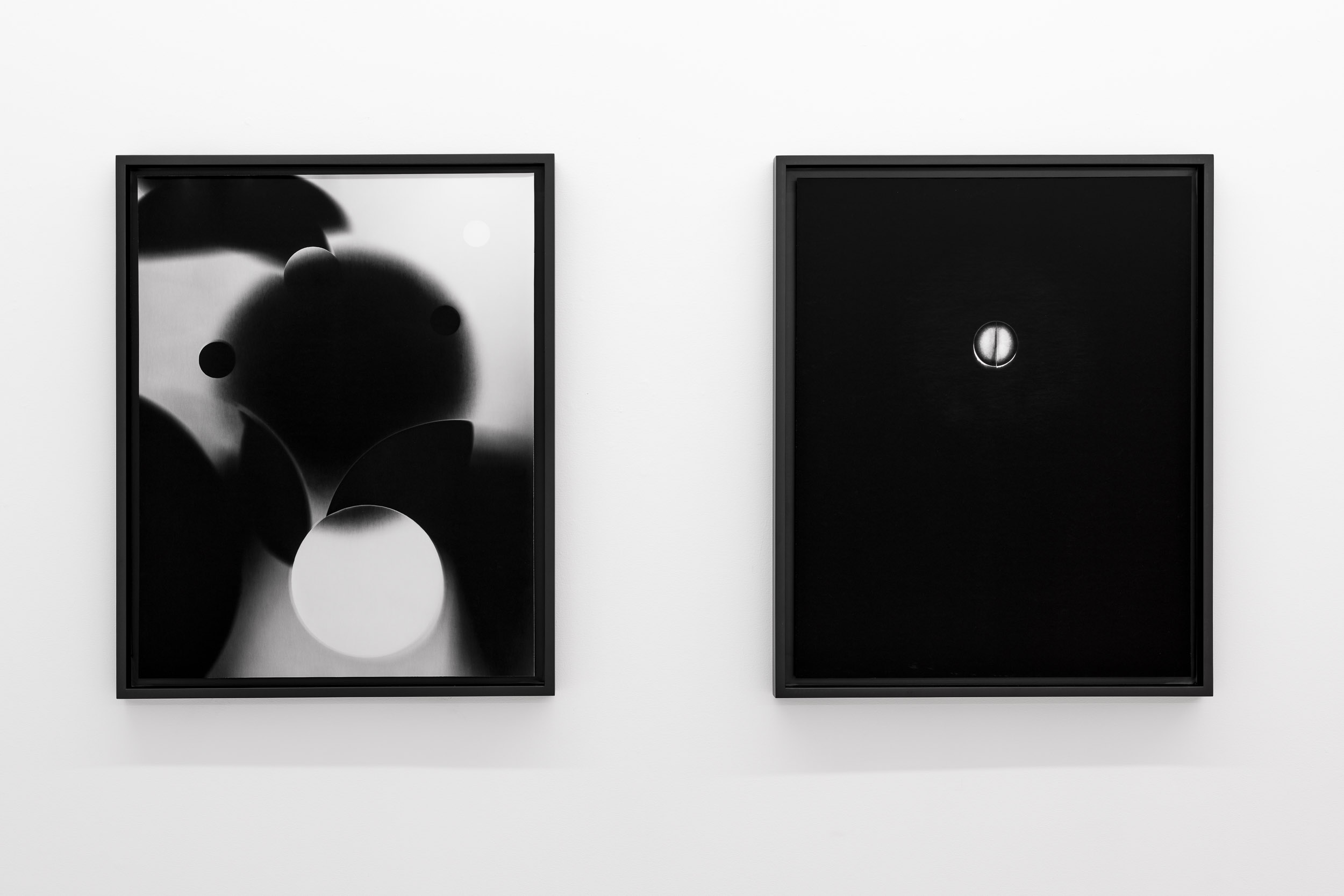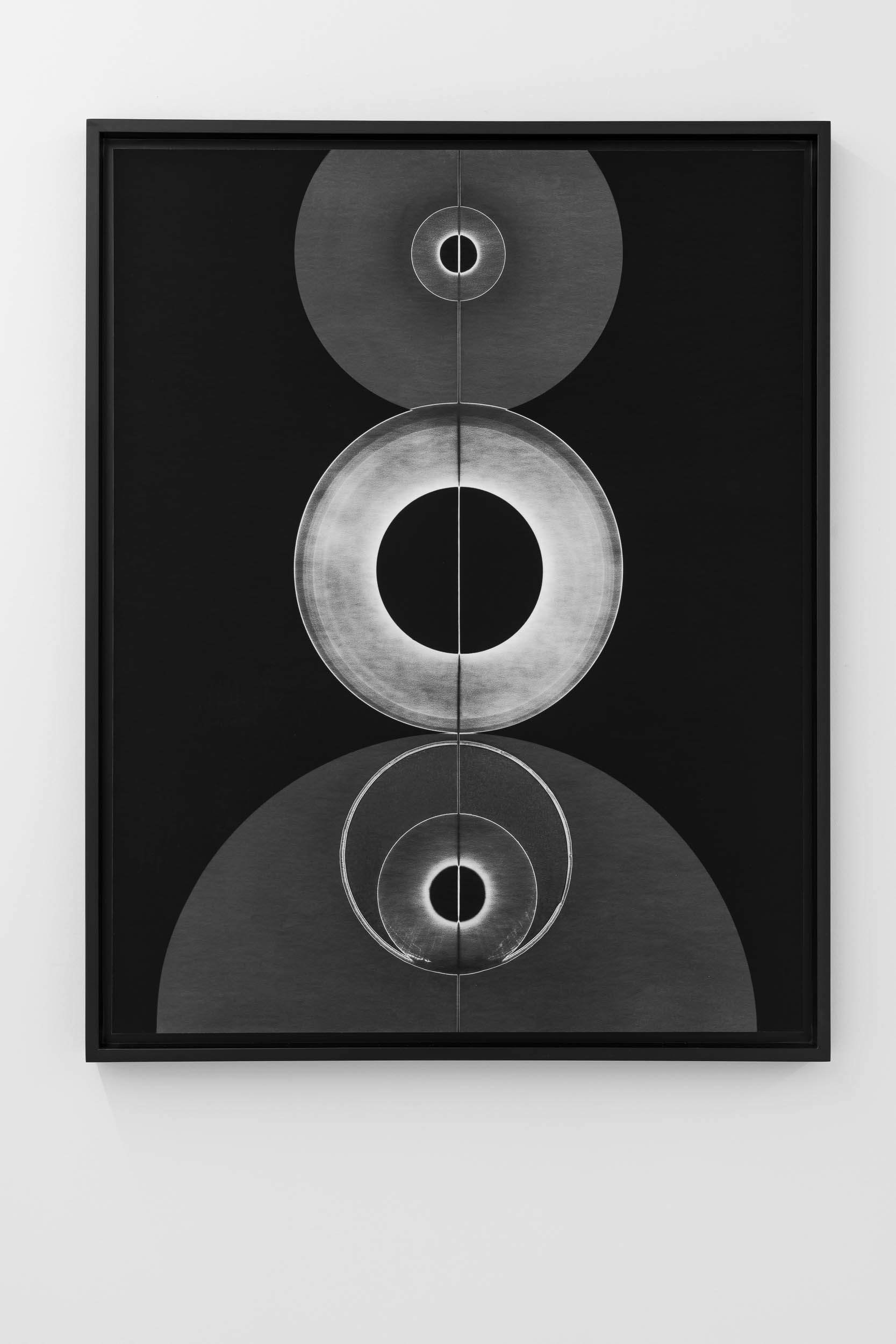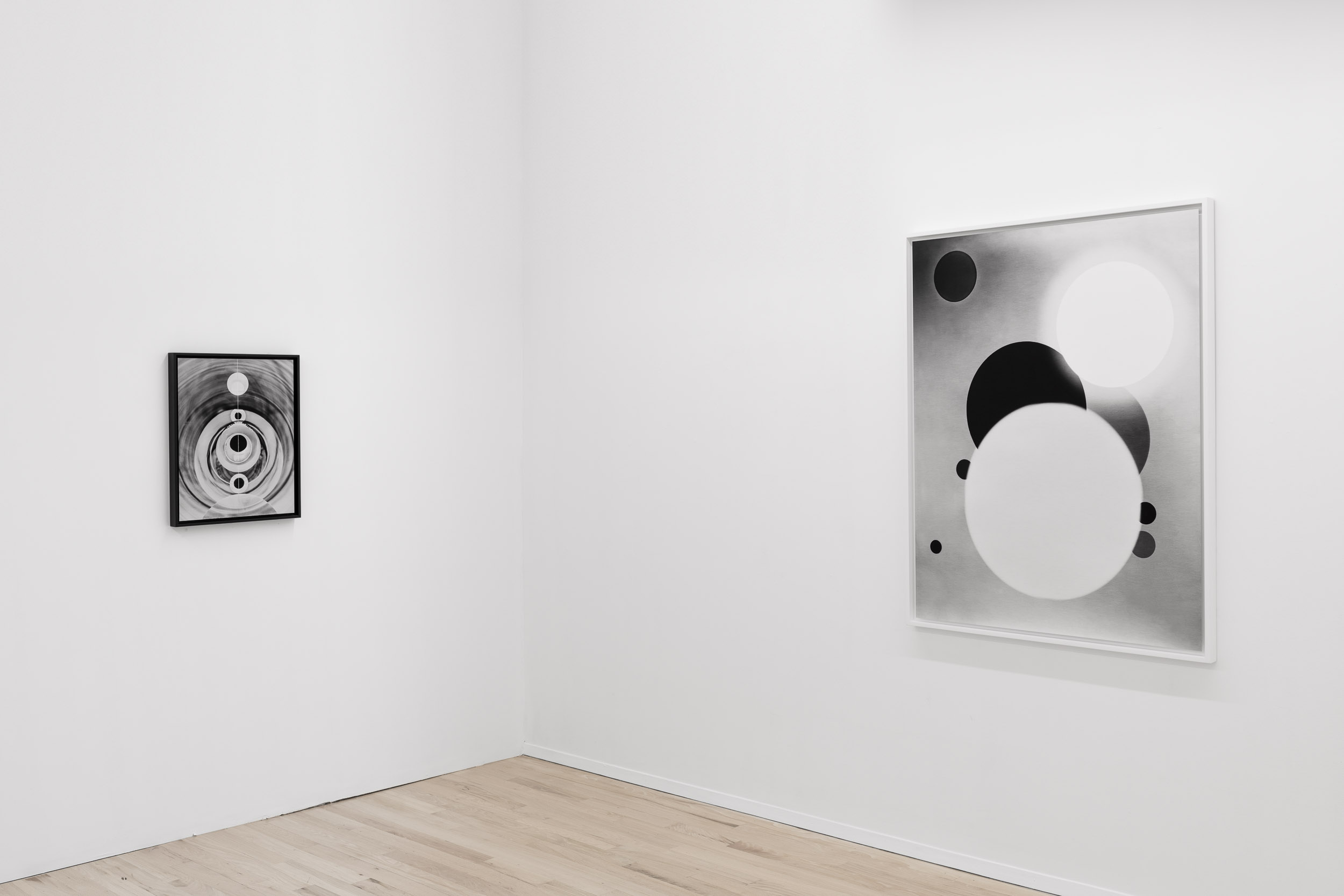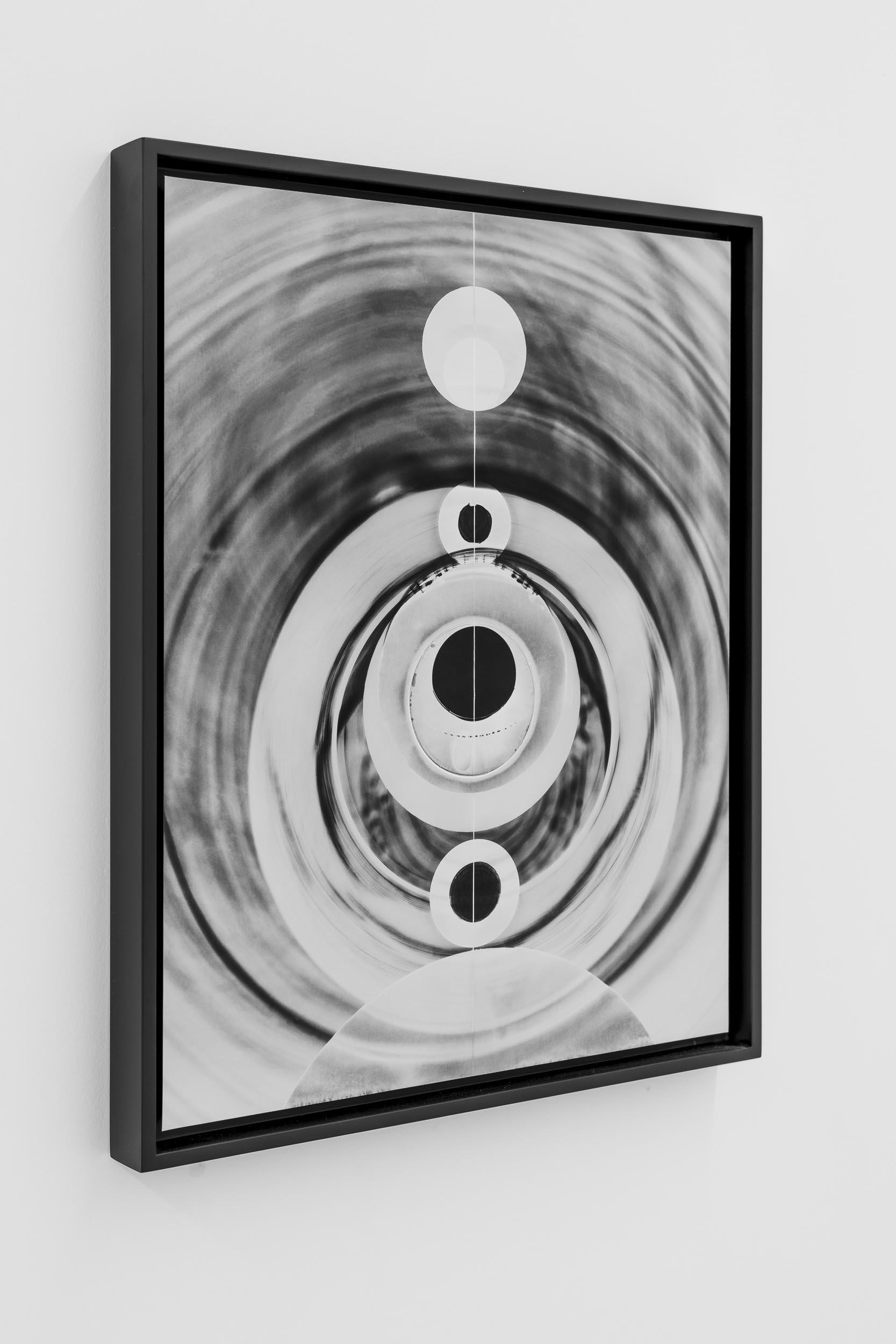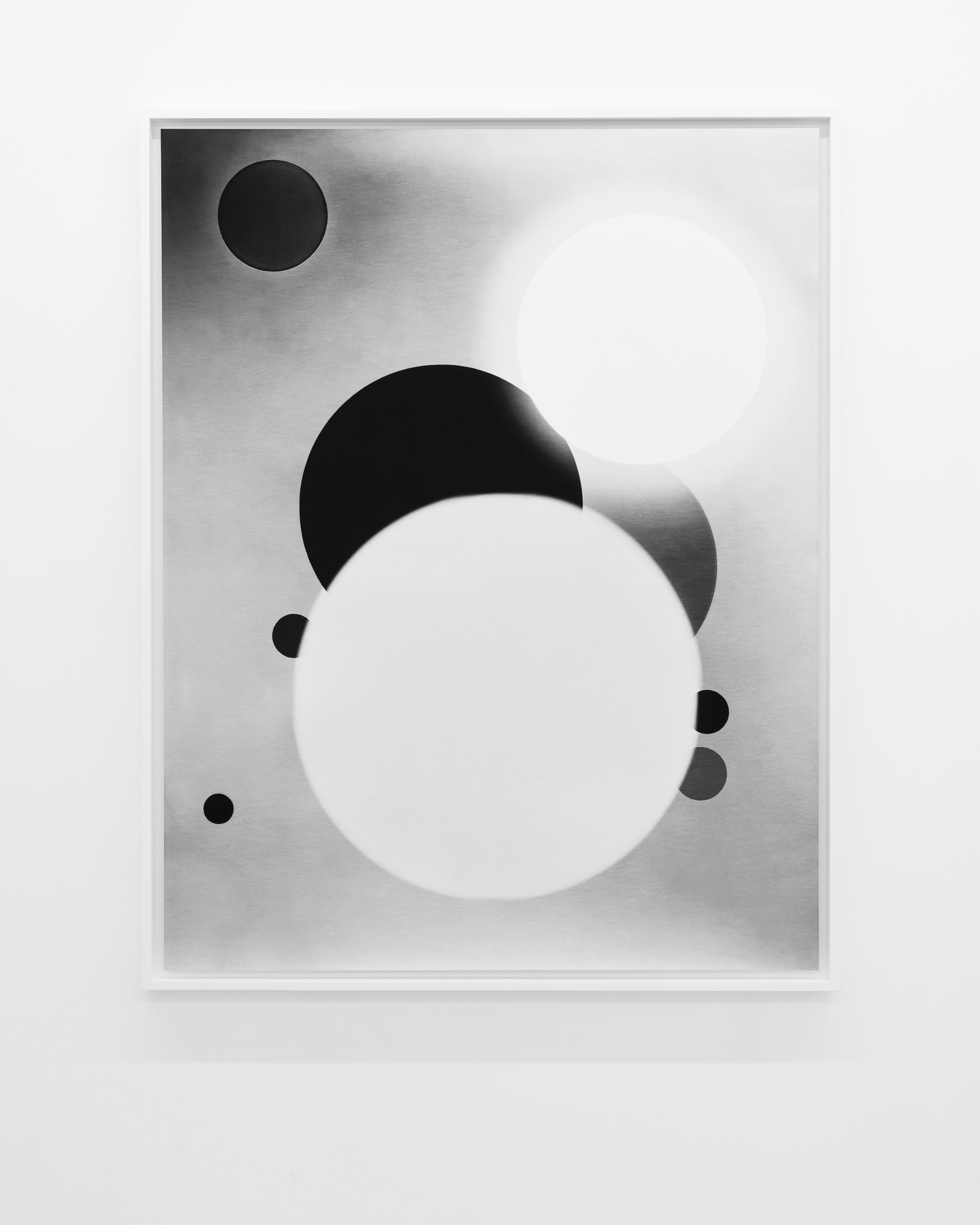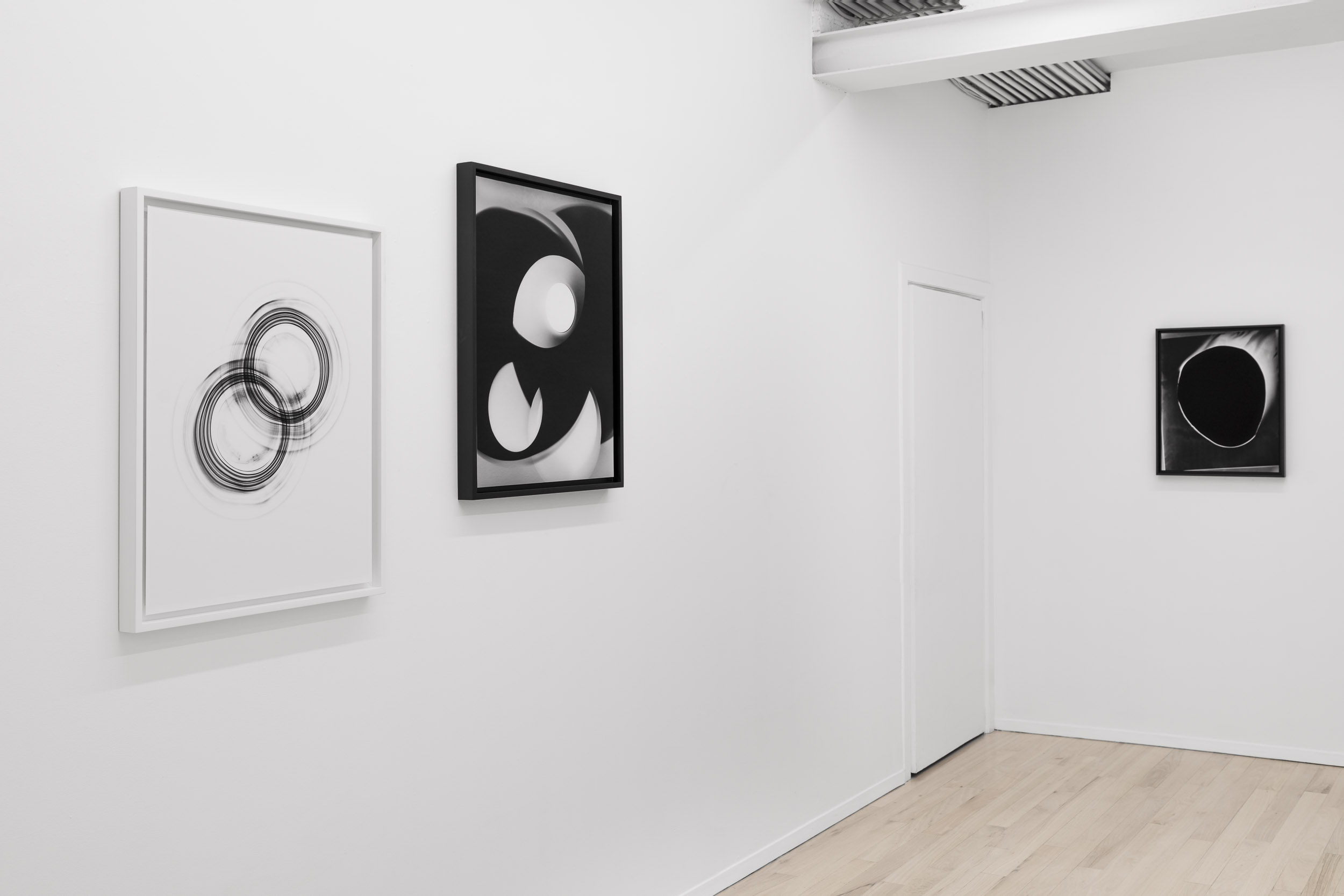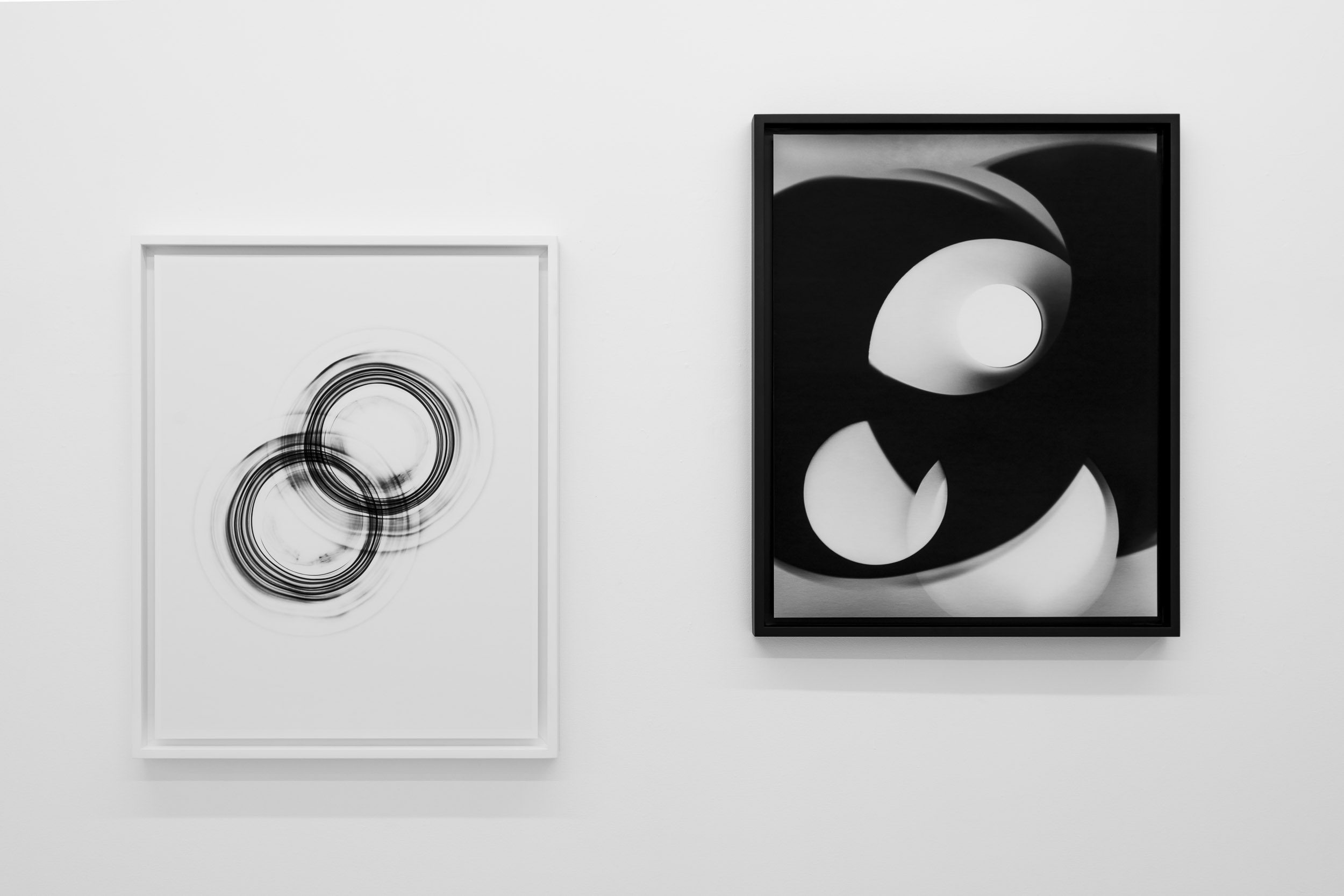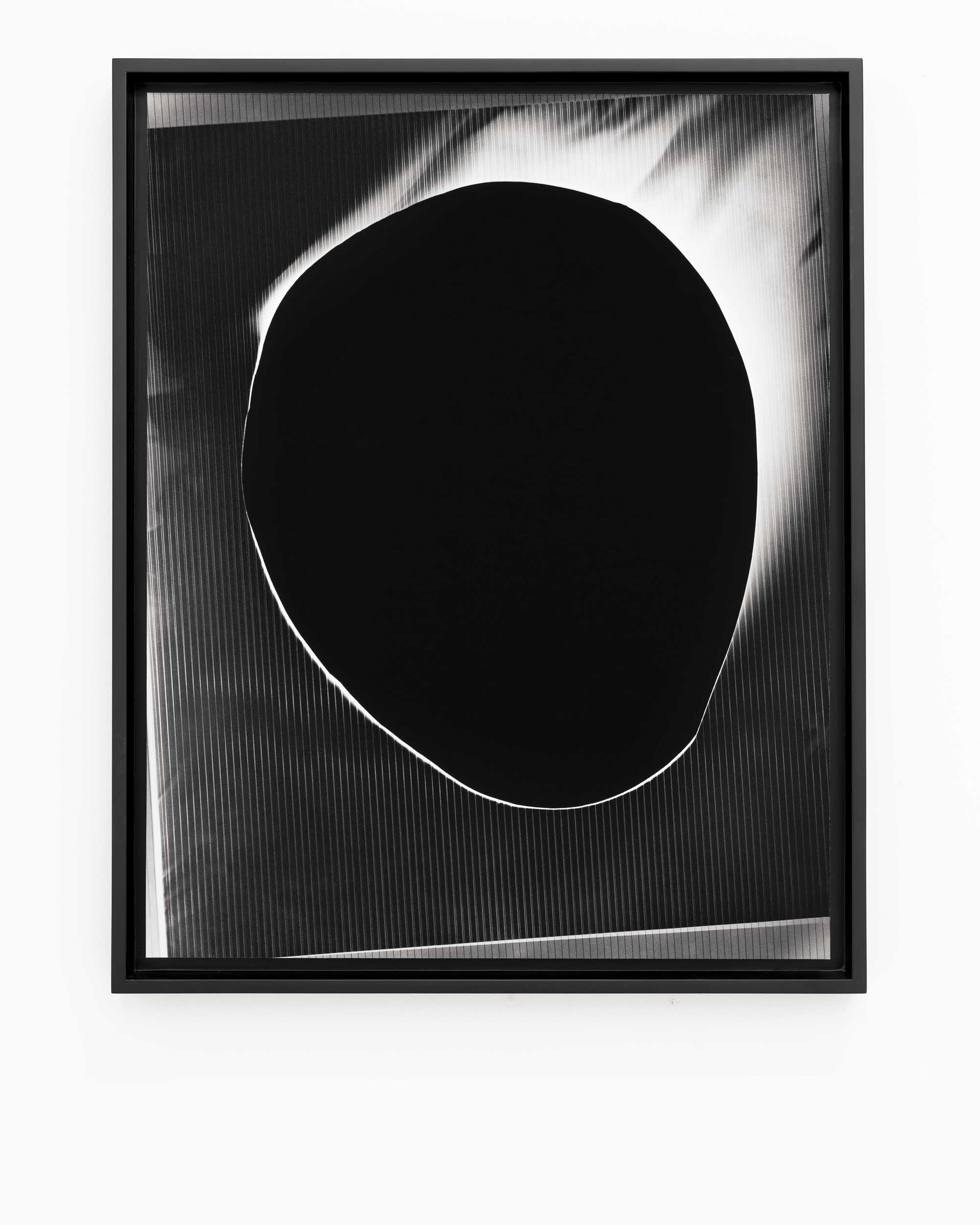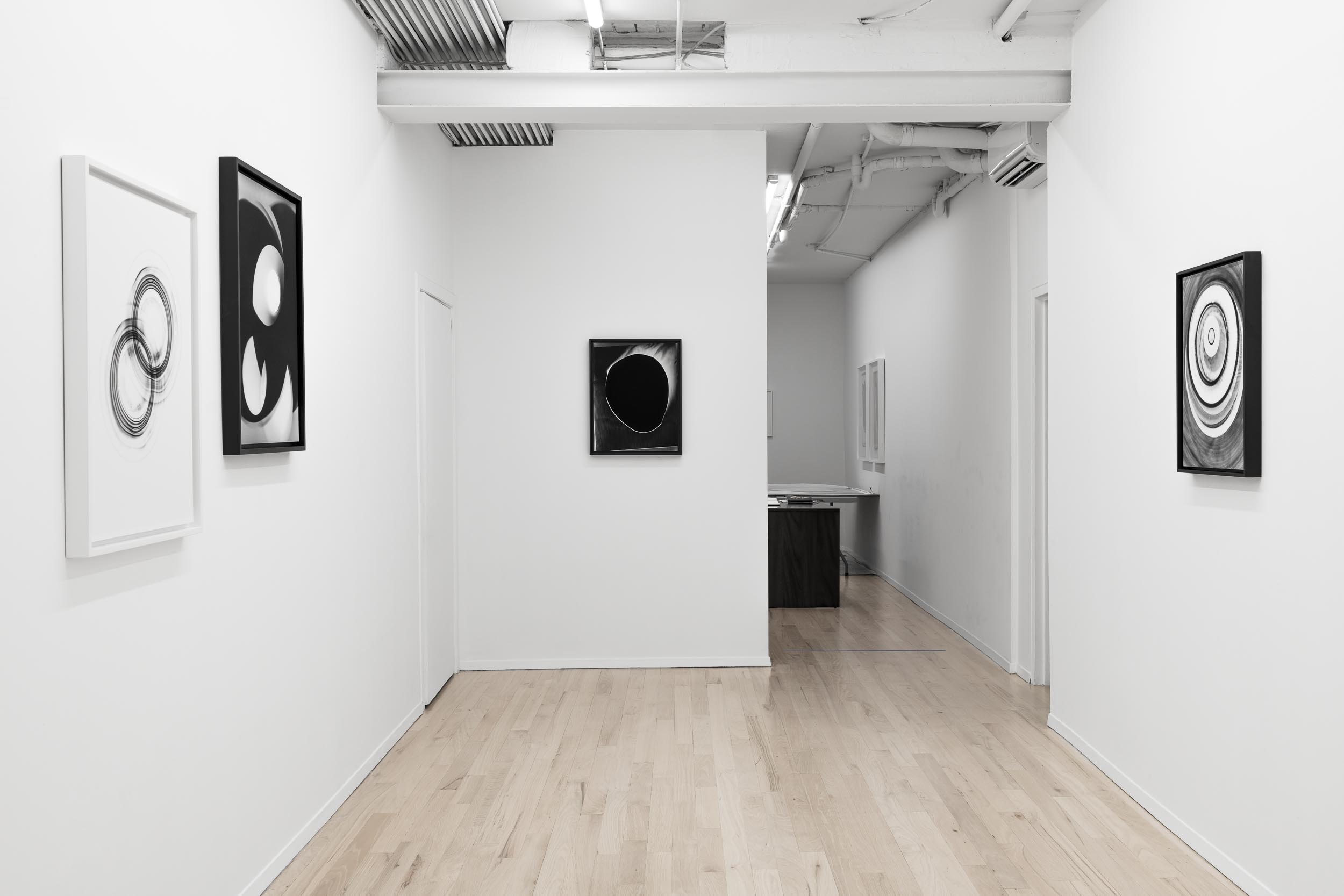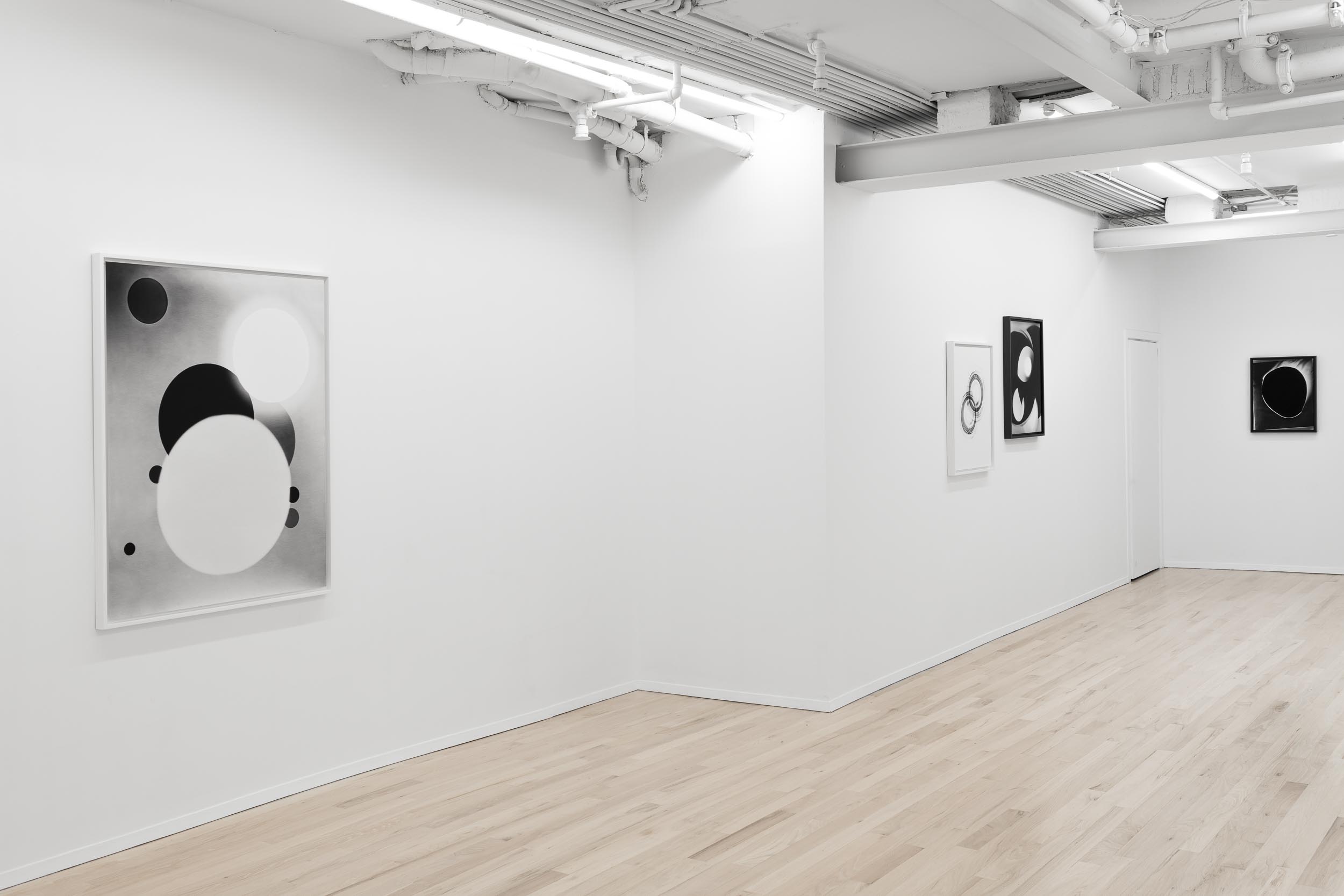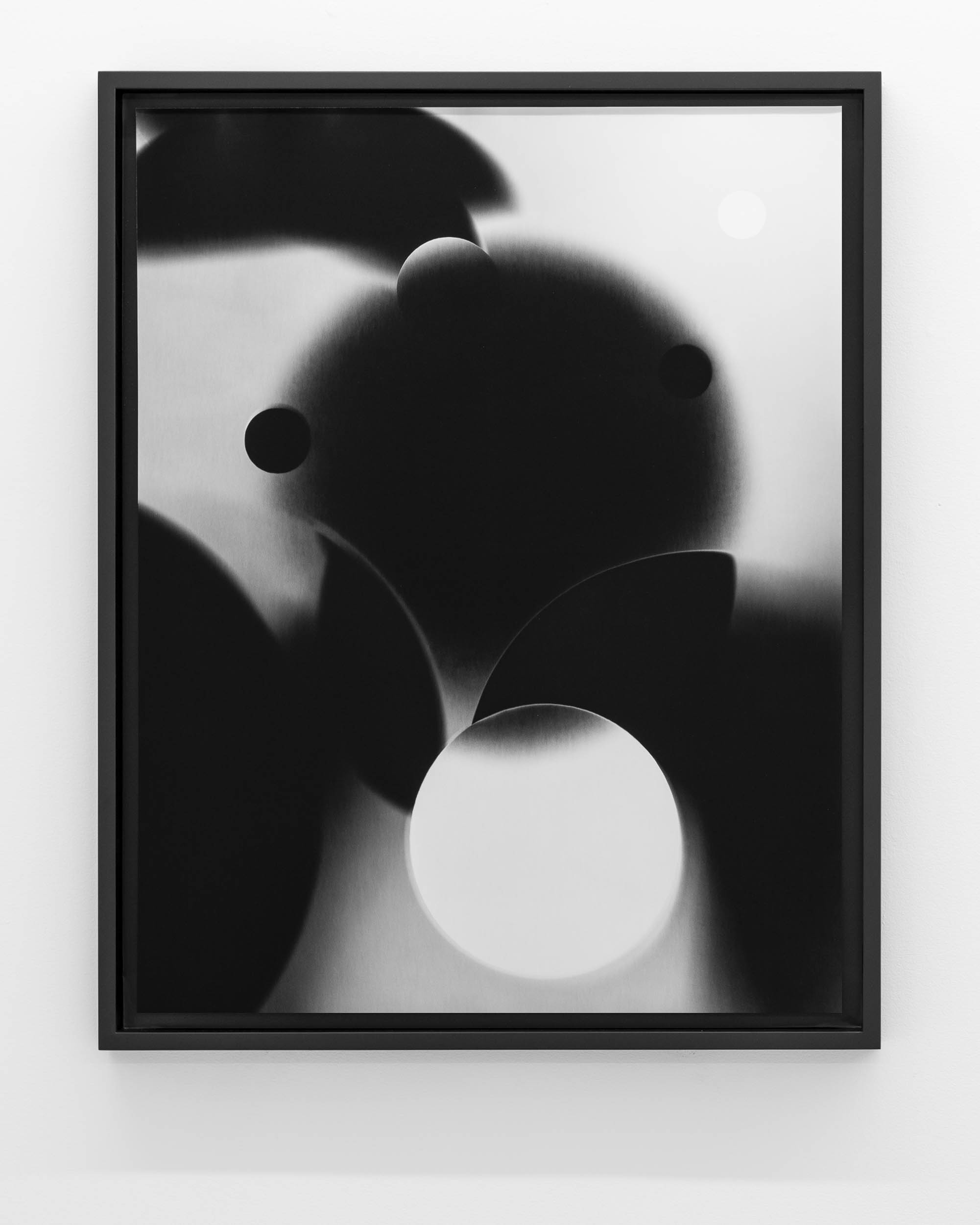 I am immensely grateful to everyone that supported me and the creation of this work for the past three years. Thank you to Alex, Laura, and Javier from ProxyCo Gallery. Thank you to FocoLab and to LTI/Lightside for their incredible help in producing this show. Thank you to all the people that helped me in the studio at different points, Emily Kind, M Prull, Paul McAllister, Carla González Vergara, and Darinka Lama. To Priscila Vaneuville, Tere Carter, and my beautiful family, thank you for being there high and low. Special thank you to all the brilliant people that helped me articulate this project, Kevin Sweet, Laura Orozco, Beatriz Díaz, and my students.
This project would not be possible if not for the generous support of the Sistema Nacional de Creadores del Arte from Fondo Nacional para la Cultura y las Artes in México. Thank you.